Standard Podcast
[ 18:20 | 17.03 MB ]
Play Now
|
Play in Popup
|
Download
(1512)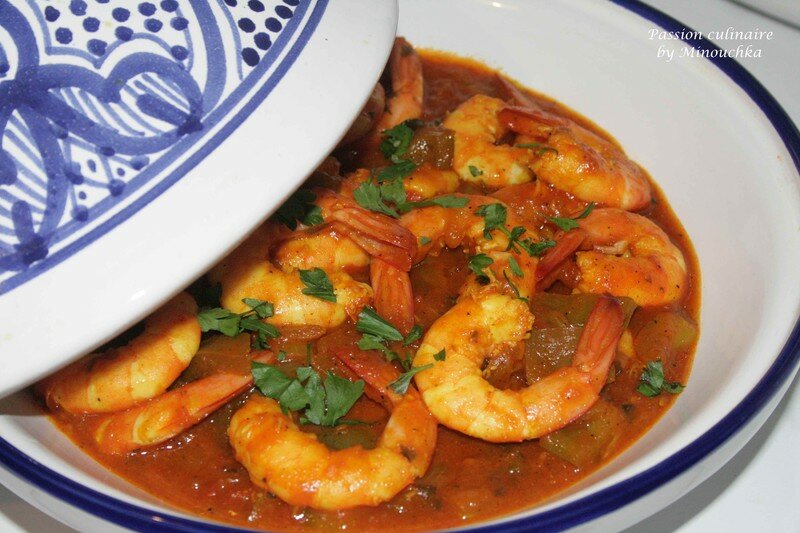 Top news stories from Chicago and the African continent;
Upcoming events;
Advice Box: Obtaining a Green Card via Refugee/Asylee status;
Tajine aux crevettes  recipe (Algeria)
If you would like to contribute news, events, issues, interviews or music to our podcast, email us: podcasts@uniteafricans.org or call: (312) 949 9980 between 9am-5pm, Mon-Fri. To support our work through donations, click here!
Intro:
Happy Spring, and welcome to African Voices, episode 18! In this episode, we feature local Chicago news, news from the African continent, and  upcoming events. We also discuss  obtaining a green card if you are an asylee or refugee, and how to make Tajine aux Crevettes (or Shrimp Tajine), an Algerian recipe.
Local News:
African Youth Forum Round-up!
The African Youth Forum, held on March 30, 2013, brought together youth to discuss important issues affecting our communities and provided a space for engagement and interaction.
The Know Your Rights Project led a workshop on Incarceration and the Prison Industrial Complex. Dr. Horace Hall of DePaul University challenged the audience on Racism and Education. The Immigrant Youth Justice League informed attendees about the challenges and fight for Immigration Reform and the work of undocumented youth.
Performances by Umuada Ure dance troupe of Umu Igbo Alliance, the drumming ensemble, W.Side Story/AfriCaribbean Connections of After School Matters, and rapper B1Swagger made the event even more memorable.
The Forum challenged youth from diverse backgrounds, whether native-born or immigrant, to be advocates for change and build bridges through dialogue.
UAO would like to extend a special thank you to the volunteers, Brown Sugar Bakery, Bryan Echols, and Chioma Anigbogu for making the event a success!
For more information on how to get involved with the African Youth Forum, please contact events@uniteafricans.org.
African News:
MALI- Mali Refugees endure 'appalling' Mauri  tania camp
Thousands of Malian refugees fleeing conflict in neighbouring Mauritania are facing "appalling" conditions in a UN-run camp, a medical charity has warned.
Conditions are so bad that healthy people are getting ill after they arrive, said Medecins Sans Frontieres.
There is only one toilet for every 3,000 residents and new arrivals having to build their own shelters, it said.
The UN said it was taking the allegations seriously, but questioned some of the findings in the report.
The UN refugee agency UNHCR, which oversees the camp, said some of the facts "seem to be out of date and do not reflect current realities" – pointing out that there are now more than 2,500 latrines, approximately one for every 30 refugees. https://www.bbc.co.uk/news/world-africa-22117712
CENTRAL AFRICAN REPUBLIC: Humanitarian situation in Central African Republic deteriorates further, UN warns
11 April 2013 – The humanitarian situation in the Central African Republic (CAR) continues to deteriorate, with massive unrest and large-scale displacement across the country nearly three weeks after armed rebels seized power, the United Nations reported today.
"Communities affected by the crisis are in urgent need of food assistance, protection, healthcare, and water and sanitation support and there are serious concerns about widespread human rights violations across the country," the UN Office for the Coordination of Humanitarian Affairs (OCHA) said in an update.
"The ongoing humanitarian efforts have been hampered by insecurity and limited access to people in need," it added, calling on all parties to facilitate access for all aid workers who need to reach affected communities with life-saving relief items such as food, water, shelter and medical supplies.
As of last week, nearly 40,000 people had fled the country, and on Tuesday the head of the UN Integrated Peacebuilding Office in CAR (BINUCA), Margaret Vogt, told the Security Council via video link from Bangui, capital of the impoverished country, that a return to legality is extremely critical.
The UN Children's Fund (UNICEF) estimates that the country's entire population of some 4.6 million people, including over 2.3 million children, is directly affected by the conflict due to the collapse of services and law and order. UN agencies and non-governmental organizations (NGOs) operating in the country have also been affected as they had their offices, vehicles and warehouses looted.
The country has been wracked by factional violence for years, especially in the north. Last month a group rebels entered Bangui and forced President François Bozizé to flee.
https://www.un.org/apps/news/story.asp?NewsID=44628&Cr=central+african+republic&Cr1=#.UWgfoqLqm85
EGYPT: Qatar offers Egypt $3bn in aid
Qatar has agreed to buy bonds from Egypt worth $3bn over and above a previously announced aid package.
The announcement by Hamad bin Jassim Al Thani, the Qatari prime minister, comes as Cairo holds difficult talks with the International Monetary Fund over a loan of $4.8bn as part of a financing programme to lift Egypt's economy out of crisis.
"We have agreed to add Egypt government bonds worth $3bn," Hamad said at a joint press conference in Doha with his Egyptian counterpart, Hisham Qandil, on Wednesday.
Gas-rich Qatar has already announced an aid package of $5bn to Egypt, comprising an outright grant of $1bn and $4bn in bank deposits.
Hamad said Qatar, the biggest financial backer of Egypt's Islamist-led government, did not ask for anything in return for its aid.
Qandil lauded Qatari investments in Egypt, but insisted that those represent about 18 to 20 percent of foreign investments, and are "not as big as rumoured to be".
A delegation of the IMF is visiting Cairo for talks on the financing programme and is expected to examine Egypt's efforts at economic liberalisation.
The Egyptian government has been walking a tightrope as the measures required by the international lender are likely to generate social tensions.
The size of the loan may change, IMF officials have said, without elaborating.
https://www.aljazeera.com/news/middleeast/2013/04/2013410135435882875.html
Upcoming Events:
Citizenship Workshop
Saturday, April 27th
9:00am-11:00am
Budlong Woods Public Library
5630 N. Lincoln Ave
Chicago, IL 60659
Effective Communication Workshop
Saturday, April 27th
9:00am-1:00pm
10 W. 35th St, Chicago, Il 60616
This workshop will equip you with skills in:
Communicating your organization's mission

How to translate community concerns into clear messages and policy recommendations

Writing Press Releases

Building Relationships with the Media
Togo's Independence Day Celebration
Sunday, April 28th
4:00pm- 1am
4859 S. Wabash, Chicago, Il 60615
Enjoy fine traditional Togolese cuisine, a singing and dancing competition, a prize for the best Togolese outfit, and other surprise contests. Tickets are $20 for early registration and $25 at the door. For more information, contact UAO today!
SAVE THE DATE:
7th Annual Chicago African Summit and Resource Fair
Saturday May 18th, 2013
This summit focuses on contemporary African issues, public policy advocacy and community empowerment. The resource fair provides information and resources to the community on Immigration, Legal Assistance, Employment, Housing, Health, Education, Businesses, and many more.
Advice Box:
In this episode, we provide information on obtaining a green card (permanent legal residency) for individuals holding refugee or asylee status in the United States. Refugee status or asylum may be granted to people who have been persecuted or fear they will be persecuted on account of race, religion, nationality, and/or membership in a particular social group or political opinion.
Refugee status is a form of protection that may be granted to people who meet the definition of refugee and who are of special humanitarian concern to the United States. Refugees apply abroad, that is outside of the U.S., and are generally unable or unwilling to return home because they fear serious harm.
Asylees status is a form of protection available to people who:
Meet the definition of refugee

Are already in the United States

Are seeking admission at a port of entry
Although the main difference between refugees and asylees is the way in which they enter the United States, it's important to understand the requirements for both statuses when applying for a green card.
Refugees and Asylees are both able to apply for a green card after they've had their status for one year. Asylees are not required by law to apply for a green card, but, refugees on the hand are required by law to apply for legal permanent residency after one year of being granted their refugee status.
USCIS encourages both refugees and asylees to apply after reaching their one-year mark.
When applying for a green card under these two categories, refugees and asylees are required to filled out an I-485, or an adjustment of status, to obtain legal permanent residency. If you are a refugee, you will simply tick the 'refugee' box when applying. Refugees are automatically exempt from any fees associated with becoming a green card holder. Asylees are, in fact, required to pay the fee ($1070, including fingerprinting) if they don't qualify for a fee-waiver based on income.
Both refugees and asylees are able to petition for their immediate relatives to come to the United States under their refugee/asylee status, or when they are green card holders.
For more information on obtaining a green card through refugee or asylee status, contact UAO today at 312-949-9980, OR visit USCIS' website: www.uscis.gov/humanitarian
https://www.uscis.gov/portal/site/uscis/menuitem.eb1d4c2a3e5b9ac89243c6a7543f6d1a/?vgnextoid=4886a6c515083210VgnVCM100000082ca60aRCRD&vgnextchannel=4886a6c515083210VgnVCM100000082ca60aRCRD
https://www.uscis.gov/portal/site/uscis/menuitem.5af9bb95919f35e66f614176543f6d1a/?vgnextoid=eaa8840aa4683210VgnVCM100000082ca60aRCRD&vgnextchannel=385d3e4d77d73210VgnVCM100000082ca60aRCRD
https://www.uscis.gov/portal/site/uscis/menuitem.5af9bb95919f35e66f614176543f6d1a/?vgnextoid=3faf2c1a6855d010VgnVCM10000048f3d6a1RCRD&vgnextchannel=db029c7755cb9010VgnVCM10000045f3d6a1RCRD
https://www.uscis.gov/portal/site/uscis/menuitem.eb1d4c2a3e5b9ac89243c6a7543f6d1a/?vgnextoid=385d3e4d77d73210VgnVCM100000082ca60aRCRD&vgnextchannel=385d3e4d77d73210VgnVCM100000082ca60aRCRD
https://www.uscis.gov/portal/site/uscis/menuitem.eb1d4c2a3e5b9ac89243c6a7543f6d1a/?vgnextoid=f39d3e4d77d73210VgnVCM100000082ca60aRCRD&vgnextchannel=f39d3e4d77d73210VgnVCM100000082ca60aRCRD

Recipe:
Dans cette episode, nous allons vous donner une recette algerienne de
Tajine aux crevettes
Ingredients
500g de crevettes roses
2 poivrons rouges
6 gousses d'ails
1 bouquet de coriandre
1 cuilliere a cafe de coriandre en poudre
1 cuillere a cafe de gingembre
1 cuillere a cafe piment rouge en poudre
5 cuillere soupe huile d'olive
sel
Preparation
d ecortiquer les crevettes
hacher le coriandre finement
couper les poivrons en fines lamelles
hacher l'ail
Cuisson
Faire revenir le tout (huile d'olive, ail, coriandre, poivrons rouges), avec les épices (coriandre, gigembre, piment rouge) à feu très doux (reserver les crevettes et reserver la moitié du bouquet de coriandre et ne les mettre que 5 min avant la fin de la cuisson
Outro:
Thank you for listening to this month episode! If you have any questions the content you have heard, or to contribute, email us at: podcast@uniteafricans.org or call 312-949-9980. As always, this podcast is made possible by listeners like you. To support our work, visit www.uniteafricans.org/support-us to make a contribution today. All donations are tax-deductible and are appreciated. Until next month!